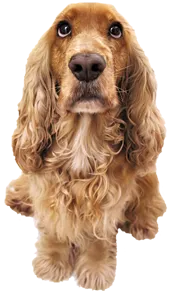 Privileged Critters Animal Hospital, Inc. is proud to serve the Lakeland , Florida area.
Our team is committed to educating our clients in how to keep their pets healthy year round, with good nutrition and exercise. Privileged Critters Animal Hospital, Inc. stays on top of the latest advances in veterinarian technology and above all, we remember that all animals and pets need to be treated with loving care in every check-up, procedure, or surgery. Our staff is knowledgeable, friendly and experienced. All the staff are animal lovers and pet owners who know how it feels to be on the other side of the fence because we have all been there! We use friendliness, non-aggressive tactics and treats to work with your pet.
We have state-of-the art digital x-ray, our own "in-house" blood machines for quick results in emergency situations, Sound Eklin Digital X-ray, Laser Surgery for minor procedures such as wart and lump removals, Cold Laser Therapy, an "in-house" laboratory, and a complete in-house pharmacy and much more!
Our central location makes us easy to find and convenient for either side of town and neighboring cities as well. Our prices are generally the best in town for a FULL-service Veterinary clinic.